Spammer Alert is a product manufactured by Magical Rapunza Studios.
Description: A high-quality spammer detector. Beeps when a spammer is detected.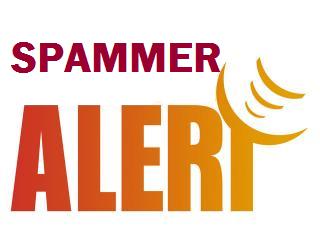 America's #1 rated spammer alert!
Price: $19.99.
Colors: All the following colors come in Solid and Glitter: Hot pink, lavender, indigo, sky blue, midnight blue, lime green, lemon yellow, red, black, white, and teal.
NEW: Now glows in the dark and lights up! You can also now change the beep to a different sound, such as: A quack, a ring, or even 15 seconds of a song of your choice!
Ad blocker interference detected!
Wikia is a free-to-use site that makes money from advertising. We have a modified experience for viewers using ad blockers

Wikia is not accessible if you've made further modifications. Remove the custom ad blocker rule(s) and the page will load as expected.